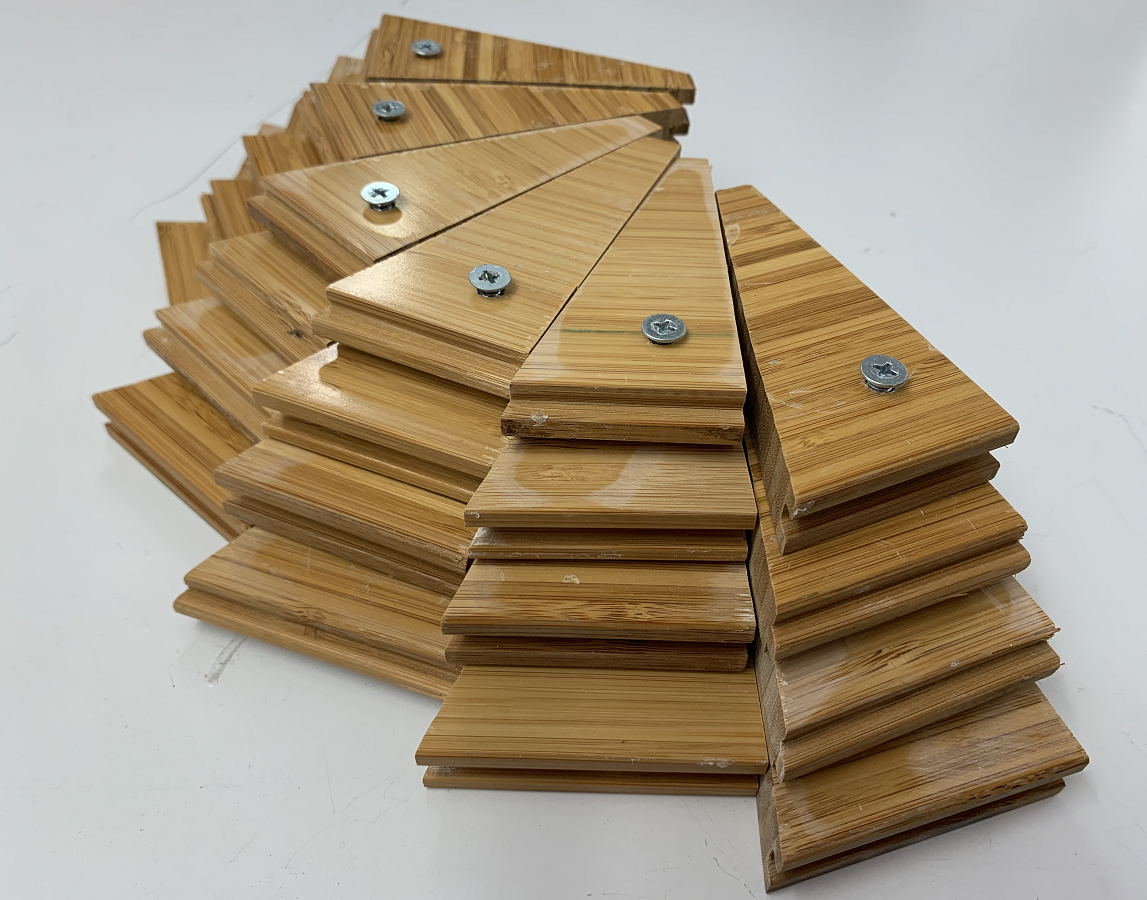 The material I used is the floor wood. I got it from BIG REUSE, which is a place for buying second-hand material and home utilities.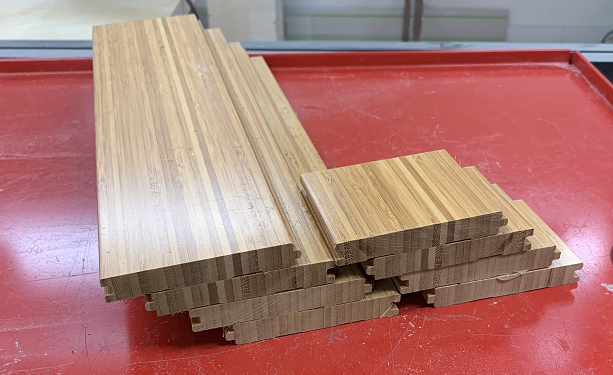 I cut them all into several layers of wood.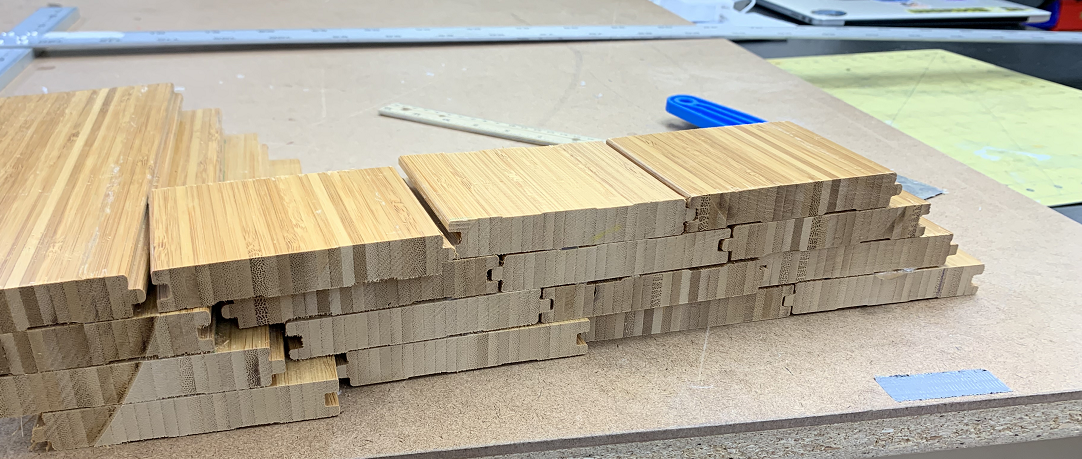 This is the jig I made to cut the wood into the trapezoidals I want.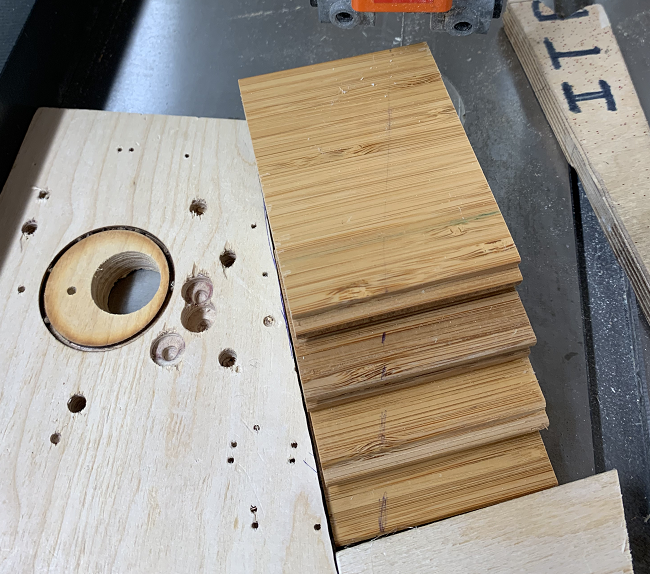 I make the hole of the wood and drill the hole with a #1 size bit.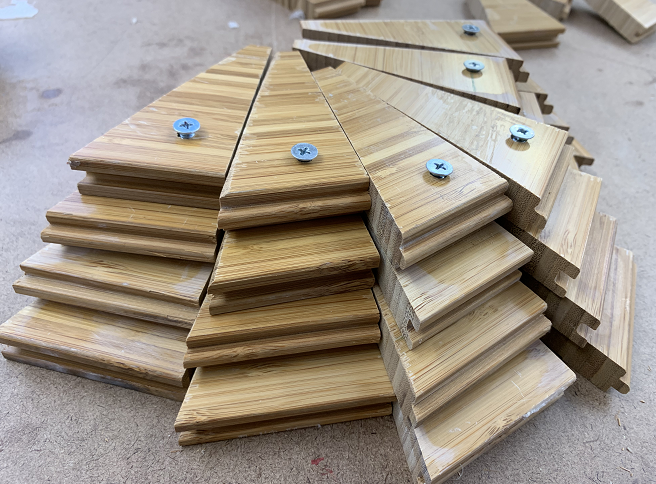 This is the final product details.