Individual Project.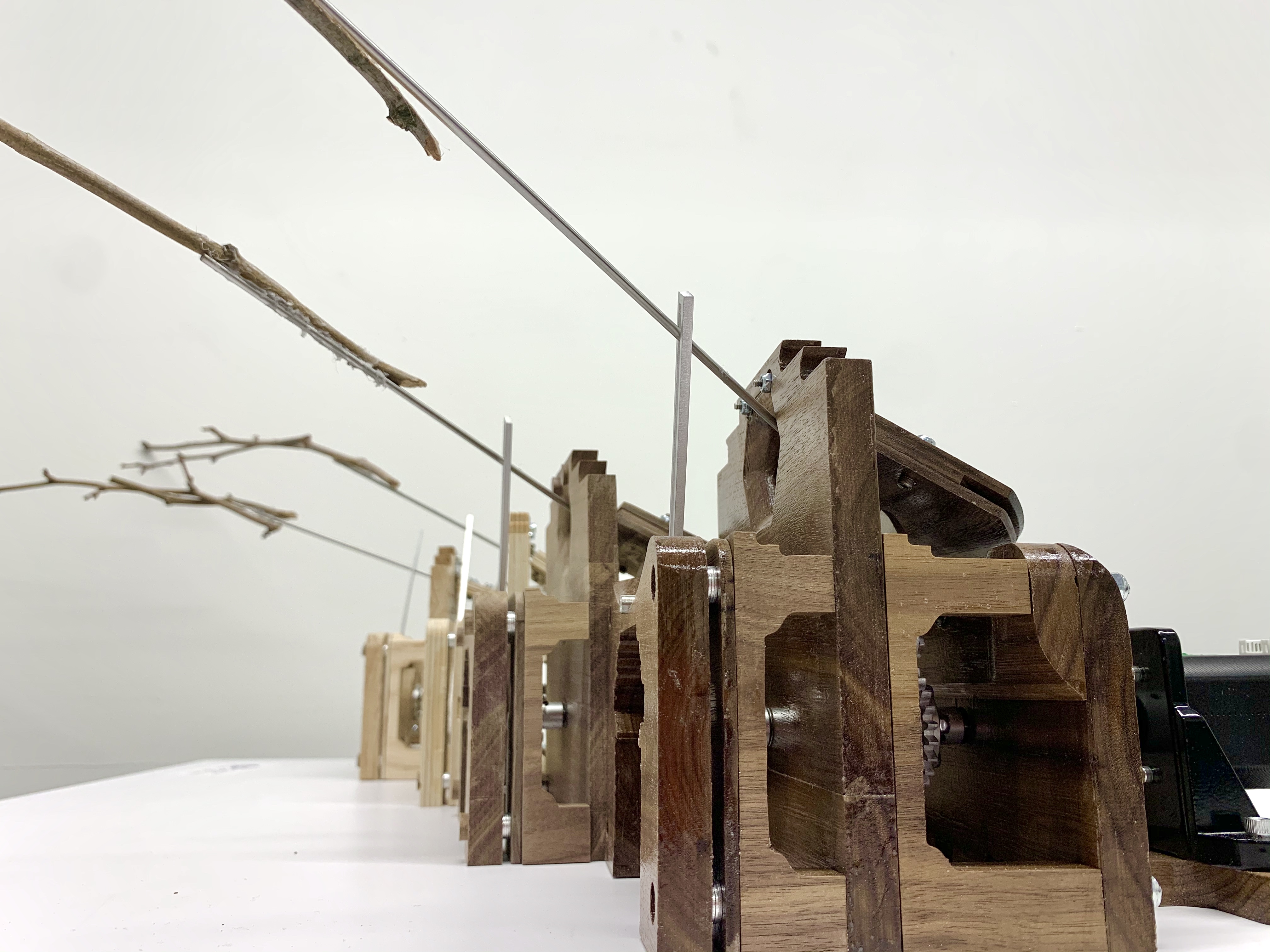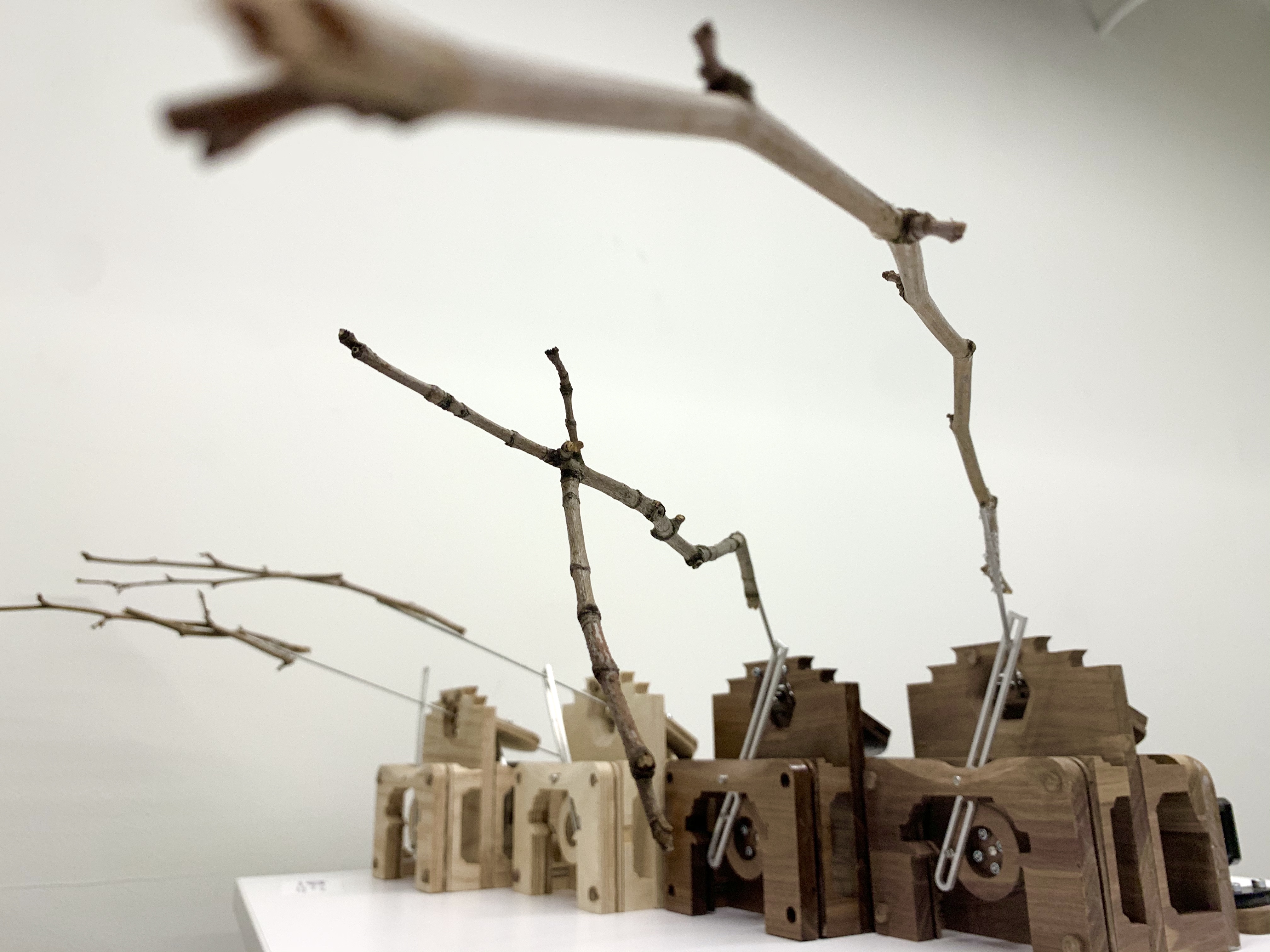 Video:
---
Concept
---
A physical installation showing linguistic tones in Mandarin in a movement of 4 tree branches. Combining nature and language, I hope we could communicate with nature directly in an abstract way. So the tone of diverse words such as "land土地" "appreciation感谢" "oxygen氧气" "hedonism享乐" "realization领悟" "Lu Lyu吕璐" can get the same effect. The development of language is a way of detaching itself from nature. At first, People were directly observing the shape of trees, waters from nature and drawing them into words.Then, words became highly subdivided. No matter how specific language is, our heart is always a lonely hunter. Our desire for understanding can never be satisfied by languages. Do languages have to be so specific? I want to use tone as a media to make language ambiguous. Mandarin language has four tones. Flat is a quietness. Up is a firmness. Turn is solitary and down is decisive. I make language into abstract tones. Then I visualize tones into mechanical movements of tree branches. In this way we could communicate with nature and let language return back to its original state.
Concpet rendering
---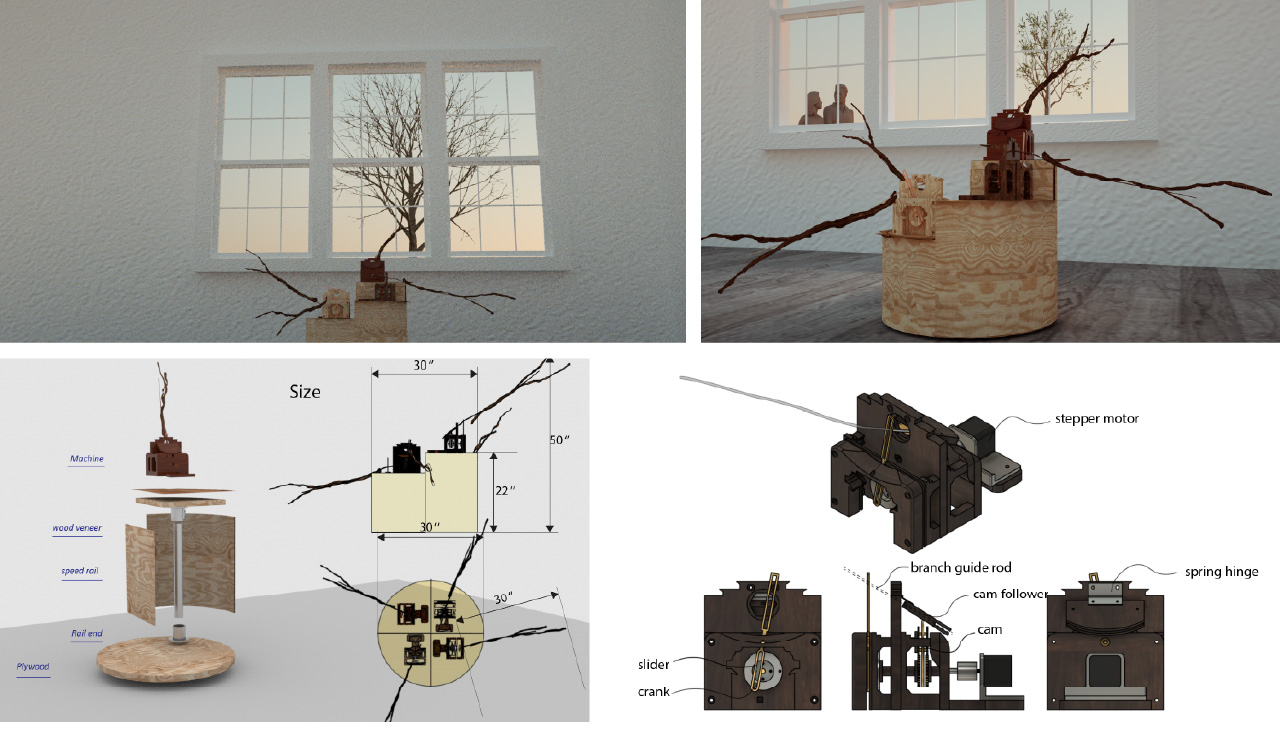 ITP Thesis Week 2021: Lu Lyu from ITP_NYU on Vimeo.
Building process
---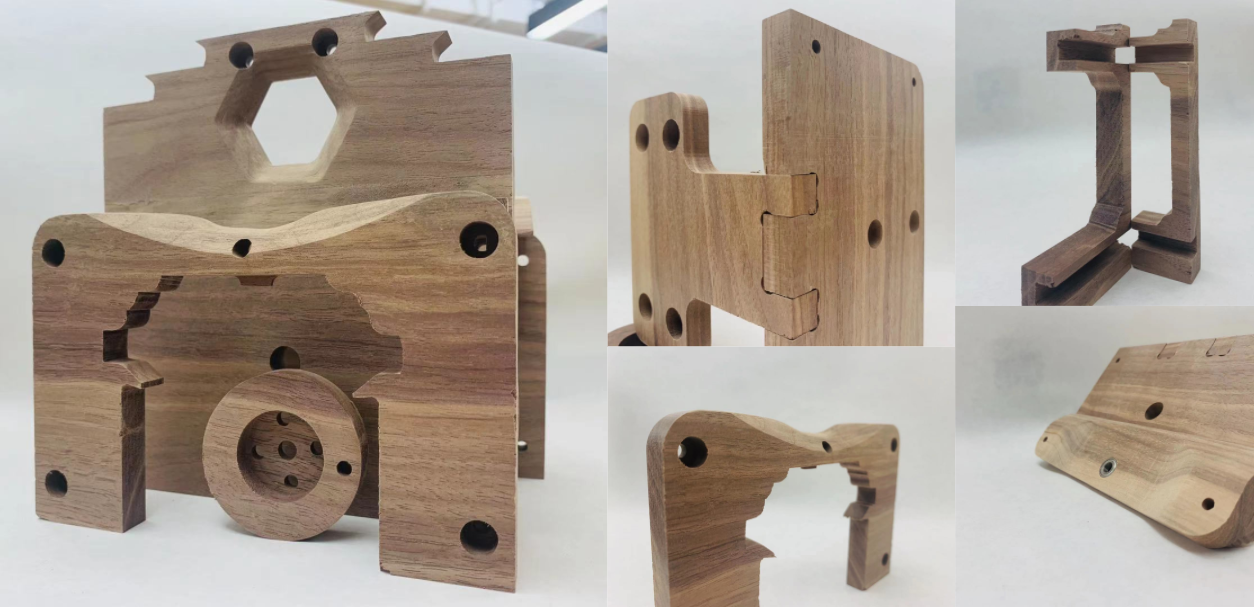 Mechanism Design Process
---

Early version trying to use a level mechanism to draw the track. But it does not work because there is no way to keep the ball in track without stuck.


Then I remodel another version and use more flanges, bearings and is more considerate about which part should be friction fit.

I remodel another version. Before I was using lasercut. Now I use half inch thick wood and build a CNC version model. I did a lot of Math in order to make the standoff length suitable for all the flanges, spacers and nuts.

I then realize the shopbot machine works better with fusion 360 so at this point I remodel everything from Solidworks to Fusion 360 and test it.

I design the cam with a planar follower because I want a more wood and architecture look for the installation. Traditional architecture is always using wood, which is a material from nature and they also believe that architecture can not be permanent and should die together with nature. I am also seeing myself as part of nature. I feel architecture and me are sharing a similar belief. So I choose to design the whole piece by borrowing some characteristics from traditional Chinese Architecture outlines.