My Role: Designer, Rendering, CAD drawing
Company: GeeksArt


Concept
---
Water is sensitive. When you gently touch the surface of the water, the ripple created by this touch could be carried around the entire surface. The life of humans is like running water. Interactions between people are like ripples. No man is an island and we are all interconnected in one space. Even the tiniest action could cause an effect that lasts for a long. When the interaction between the human return to the state similar to how human interact with water, our conversation and modes of thinking could become light, soft and inclusive.




Interaction
---
Similar to how the audiences interact with wavelet 1.0, when they approach close to the installation, they would become part of it, creating a complex light ripples and wave with the others.
Design
---
The installation is composed of five modules as a whole. Each module (carrying 11 pairs of aluminum bars) has a length of 2m and a total of 10m. Each module is equipped with 176 water- drop lights.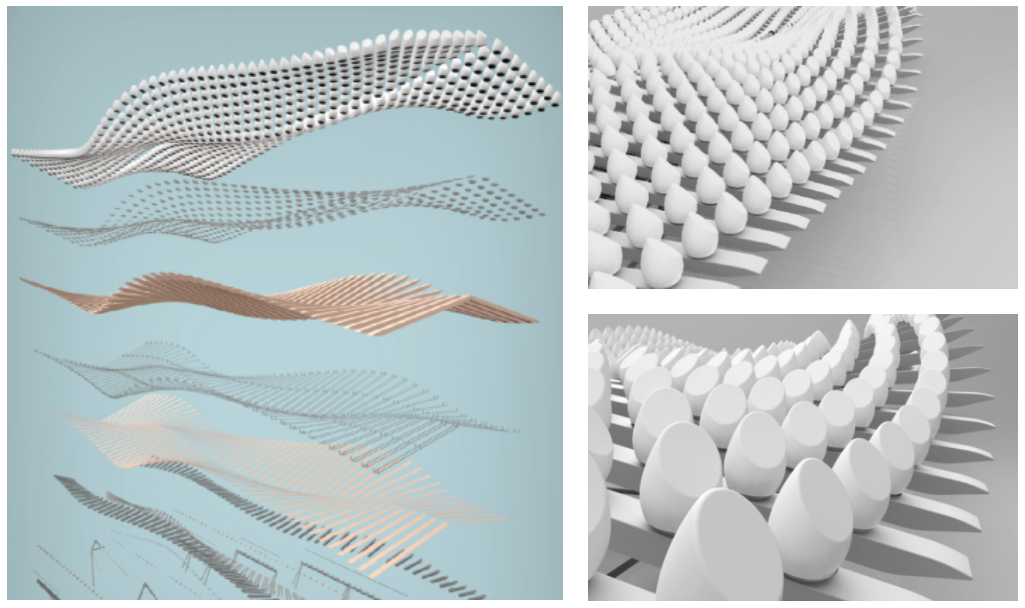 In the design of the mechanical version of wavelet, I installed an independent motor between each two oars to divide the entire installation into 55 small modules, and controlled each module individually with a program.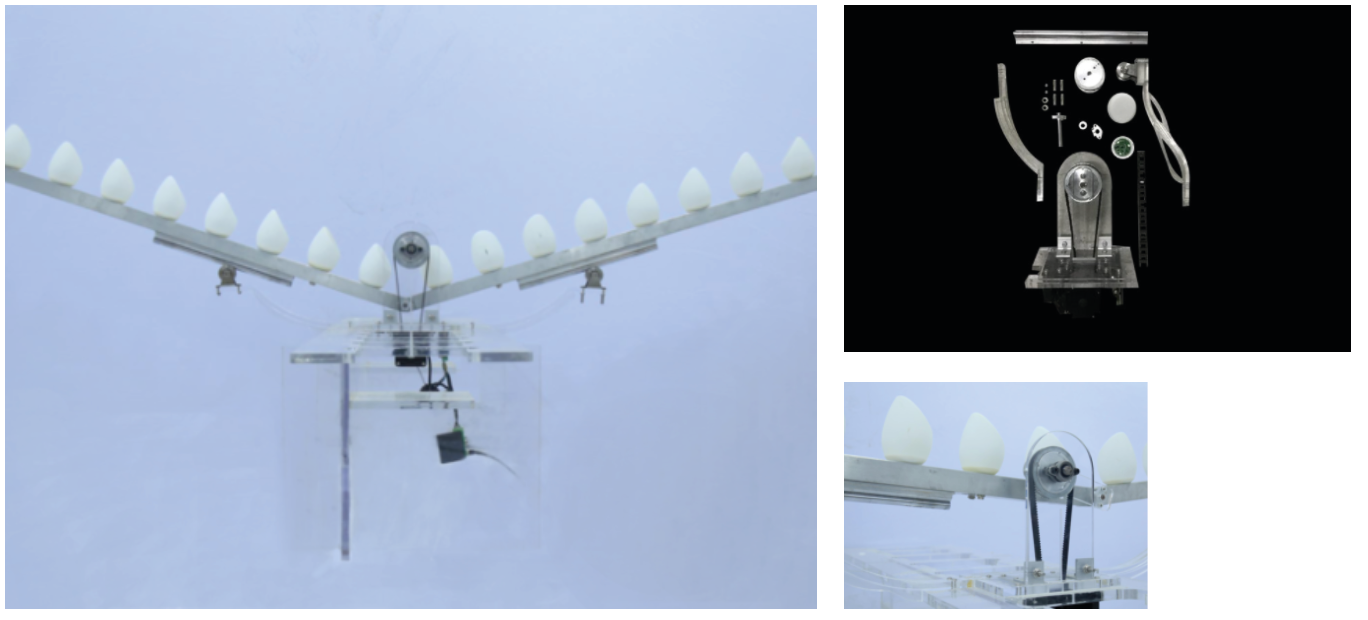 Lives of people are constantly changing, and everything is a flow. It is the first time that this natural motion of flowing is being cooperated in the design.